About the Conference
Vision Science 2018  scientific committee will be honoured to invite you to the Global Meeting and Expo on Vision Science (Vision Science 2018) to be held in the August 29 & 30, 2018  Zurich, Switzerland. The conference proceedings will include seminars, symposiums and workshops on the latest treatment innovations in the field vision, particularly visual perception and multisensory processes related to vision
Conference series LLC  organizes 300+ International Conferences Every Year across USA, Europe & Asia with support from 1000 more scientific Societies and publishes 400+ Open Access Journals which contains over 30000 eminent personalities, reputed scientists as editorial board members.
Vision Science -2018 conference includes major sessions on detailed overview on Eye and Vision, Eye diseases and disorders, in cognitive science, Perception and Human Information Processing in Visual Search, psychology, and optometry.
Vision Science 2018 follows the theme of  "Advances in Sight and Mind".  Vision Science 2018 also acts as a platform to exchange information, new interventions to bring research into clinical practice.
Conference Opportunities
For Researchers and Faculty Members:
Speaker Presentations
Poster Display
Symposium hosting (4-5 member team)
Workshop organizing
For Universities, Associations & Societies:
Association Partnering
Collaboration proposals
Academic Partnering
Group Participation
For Students and Research Scholars:
Poster Competition (Winner will get Best Poster Award)
Young Researcher Forum (YRF Award to the best presenter)
Student Attendee
Group registrations
For Business Delegates:
Speaker Presentations
Symposium hosting
Book Launch event
Networking opportunities
Audience participation
For Product Manufacturers:
Exhibitor and Vendor booths
Sponsorships opportunities
Product launch
Workshop organizing
Scientific Partnering
Marketing and Networking with clients
Market Analysis
                            20th International Congress on Vision Science and Eye
Importance and scope
Vision science is an interdisciplinary branch of science with a rich gamut through innovative approaches and advanced research.
Vision Science has roots in ophthalmology, optometry, behavioural neuroscience, perception psychology, cognitive science, neuropsychology, sports vision, optical physics, visual anthropology, colour science, linguistics, computer vision, artificial intelligence, and computer graphics.
Research and development in vision science addresses wide range of topics such as, visually guided behaviour and cognition, neural processes underlying visually guided behaviour, comparative anatomy and physiology of visual systems, development and plasticity of the visual systems, regenerative medicine in visual neuroscience, photoreceptor function to visual consciousness and awareness, diagnosis and treatment of vision and eye disorders, machine and computational vision.  Vision Science employs exciting new methods to investigate image processing by the eye through modern neuroscience and via measuring visual acuity and temporal resolution in the eye. The amount of image processing going on in the eyeball is astounding and the key is to understand this process at neural level.
Vision loss is major issue worldwide and 285 million people are estimated to be visually impaired worldwide out of which 39 million are blind and 246 have low vision. Globally, uncorrected refractive errors are the main cause of moderate and severe visual impairment; cataracts remain the leading cause of blindness in middle and low income countries; diabetic retinopathy, age-related macular degeneration, glaucoma are also leading causes of vision loss.
Estimates suggest the approximately 10 million people in the United States are blind or visually impaired. Some sources suggest that one million adults over the age of 50 are blind, and 2.4 million are visually impaired. It is estimated that as the elderly population swells over the years, the number of adults with vision impairments is expected to double. Figures also show that only 46% of working-age adults have vision impairments and 32% of legally blind adults of working age are gainfully employed. Similarly in the UK, there are almost 2 million people living with sight loss. Of these, around 360,000 are registered as blind or partially sighted.
But the hard fact remains is that 80% of all visual impairment can be prevented or cured. An estimated 19 million children are visually impaired. Of these, 12 million children are visually impaired due to refractive errors, a condition that could be easily diagnosed and corrected. 1.4 million are irreversibly blind for the rest of their lives and need visual rehabilitation interventions for a full psychological and personal development.
Through innovative research, techniques like Gene therapy shows promise in restoring some vision in people who have inherited a faulty gene. Stem cell transplant also shows immense promise in treating certain rare blind diseases.
Why Zurich?
Zurich is the biggest city in Switzerland and the capital of the canton of Zürich. It is situated in north-focal. Switzerland at the north western tip of Lake Zürich. The district has around 400,028 tenants, the urban agglomeration 1.315 million and the Zürich metropolitan territory 1.83 million. Zürich is a center point for railroads, streets, and air activity. Both Zürich Airport and railroad station are the biggest and busiest in the nation .Forever made due with around 2000 years, Zürich was established by the Romans, who, in 15 BC, called it Turicum. Notwithstanding, early settlements have been discovered going back over 6400 years ago. Duringthe Middle Ages, Zürich picked up the autonomous and favored status of majestic instantaneousness and in 1519, turned into an essential focal point of the Protestant Reformation in Europe under the authority of Huldrych Zwingli.
The official dialect of Zurich is German, however the fundamental talked dialect is the nearby variation of the Alemannic Swiss German lingo. Numerous historical centers and workmanship displays can be found in the city, including the Swiss National Museum and the Kunsthaus. Schauspielhaus Zürich is a standout amongst the most imperative performance centers in the German-talking world.
Zürich is a main worldwide city and among the world's biggest money related focuses notwithstanding
having a moderately little population. The city is home to a substantial number of budgetary foundations and managing an account goliaths. The vast majority of Switzerland's innovative work focuses are packedin Zürich and the low expense rates draw in abroad organizations to set up their central command there.
Why to attend???
Vision is significant to human life as well to animals. Research in this field is essential for both treating vision impairment and as well as development of new devices to aid the blind. Computer vision and sports vision are the booming fields in this science. This conference seek to bring all such scientist, Noble Laureate, researcher, research scholar, students and people together who are involved in this field and provide them to discuss about their innovation, exchange ideas and interaction with each other.
Major Vision Science Associations around the Globe are:
Association for Research in Vision and Ophthalmology (ARVO)
Vision Sciences Society (VSS)
Human Vision and Electronic Imaging (HVEI)
Image Perception in Medical Imaging
Eye Tracking Research & Applications (ETRA)
Scottish Vision Group and Applied Vision Association (AVA)
European Conference on Visual Perception (ECVP)
ARC Centre of Excellence in Vision Science
Center for Artificial Vision Research, Korea
York University, Centre for Vision Research
CIC Society for Imaging Science and Technology
International colour consortium
European Association for Vision and Eye Research
International Commission on Illumination
ATR Human Information Processing Research Laboratories Visual Perception Group
NASA Perceptual and Behavioural Adaptation Group
NASA Vision Science and Technology Group
Quebec Vision Research Network
RIT Centres for Colour and Imaging Science
Schepens Eye Research Institute
Tri-Institutional Training Program in Vision Research
Smith Kettle well Eye Research Institute
Georgia Tech, Graphics, Vision & Usability Centre
Target Audience:
The target audience will be Vision scientist, Geneticist, Neuropsychologist, Ophthalmologist, Optometrist, Opticians, Psychologist, Eye specialist, LASIK and Cataract surgeons, sports vision specialists, Computer vision scientist and computer science researchers or scientists who are researching in human vision systems and visual aided devices.
Meet Your Target Market With members from around the world focused on learning about Vision Science, this is your single best opportunity to reach the largest assemblage of participants from the all Over the World. Conduct demonstrations, distribute information, meet with current, make a splash with a new product line, and receive name recognition at this 3-day event. World-renowned speakers, the most recent techniques, tactics, and the newest updates in Vision Science are hallmarks of this conference.
A Unique Opportunity for Advertisers and Sponsors at this International event:
Vision is perhaps the primary human sensory modality, vision research is perhaps the most advanced of research on sensory systems and is driven by increasing adoption and demand for creative challenging technologies.
Firstly, the value of the global market for ophthalmic devices, diagnostics, and surgical equipment was an estimated $15.2 billion in 2009. It is estimated to increase more than $19 billion in 2014, for a five-year compound annual growth rate (CAGR) of 4.6%. The largest sector of the market, contact lenses, is projected to increase at a compound annual growth rate of 3.3%, rising to more than $7.7 billion in 2014, after being valued at nearly $6.6 billion in 2009. The second largest sector, the ophthalmic surgical market, is estimated at $5.5 billion in 2009, and is expected to increase at a five-year compound annual growth rate of 5.9% to reach more than $7.3 billion in 2014. The ophthalmic diagnostics sector is estimated to reach $4 billion in 2014, after rising at a CAGR of 5.2% from its 2009 value of nearly $3.1 ­billion. The aging of the population worldwide will result in a massive increase in the 65 and over population by 2030, a population that accounts for the highest incidence of eye disorders and diseases.
Secondly, colour science and vision psychology has massive scope in the advertising industry and media industry. In visual marketing, colour reigns supreme. Colour brings harmony. Visual stimulation, when done correctly, engages the viewer and brings about creating an inner sense of order and balance in the visual experience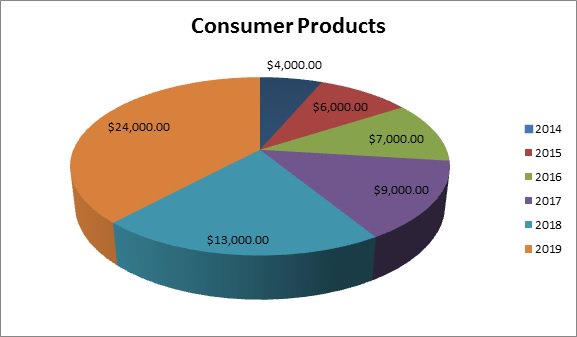 Thirdly, the pursuit of sport and recreational activities is a multi-billion dollar industry that has seen tremendous growth the past few decades. In fact, 217 million Americans ages ranging six and older take part in at least one sports activity. Sport has been identified as the most common cause of severe eye injury.  The role for eye care practitioners is constantly changing and as one door closes another opens hence the market for sports eyewear is expanding, lucrative and available. The market for sports vision is potentially served by approximately 12,500 optical practitioners, of whom 60% are optometrists and 40% dispensing opticians. Optometrists perform some 13million sight tests per year.
Finally, market for computer vision technologies will grow from $5.7 billion in 2014 to $33.3 billion by 2019, representing an exponential annual growth rate of 42%.  The market intelligence firm predicts that the consumer sector will experience the highest growth rate, followed by the robotics and machine vision segment. After being a research based technology for the past few decades, computer vision has become commercialized in the past few years and is being deployed in a wide range of application markets including Biometrics security and face recognition surveillance, self-driving automotive, eye tracking consumer products, industrial products, investigative ophthalmology in medicine, and entertainment like 3D viewing, to name a few.  A computer vision system captures image and then manipulates, changes, or enhances them for a given application.  Each application requires a specialized adaptation and enhancement to the computer vision algorithm, although several fundamental building blocks of algorithms are common.
Past Conference Report
Vision Science and Eye 2017
The 15th International Congress on Vision Science and Eye convoked by Conference Series LLC during August 10-11, 2017 was successfully held at London, UK with a theme "The Thinking Eye…The Seeing Brain" was a great success where eminent keynote speakers from various reputed institutions with their resplendent presence addressed the gathering.
Thanks to all our momentous speakers, conference attendees who contributed towards the successful run of the conference.
Vision Science and Eye 2017 witnessed an amalgamation of peerless speakers who enlightened the crowd with their knowledge and confabulated on various new-fangled topics related to the fields of Vision Science and Ophthalmology.
The meeting was carried out through various sessions, in which the discussions were held on the following major scientific tracks:
The Visual System and the Eye
Vision and Cognition
Visual Neuroscience
Visual Perception
Computer Vision
Ophthalmology and Vision Science
Linguistic Relativity on Colour Naming
Visual Memory
Colour Vision
Optic Nerve
Image Processing
Visual Impairment
Sports Vision
Vision Therapy
Binocular Vision
Diabetic Retinopathy
Low Vision
Ocular Oncology
Vitreo-retinal
Oculoplasty & Orbital Diseases
Cataract
Dry Eye
Glaucoma
Retinal Detachment
Blepharitis
Conjunctivitis
Vision Science and Eye 2017 Organizing Committee would like to thank the Moderator of the conference, Miguel Rechichi, Centro Polispecialistico Mediterraneo, Italy , Yan Ning Neo, Hillingdon Hospitals, UK, and the Student Ambassador Petar Markov, Cardiff University, UK  who has contributed a lot for the smooth functioning of this event.
Our special thanks to Samer Hamada, The Eye Clinic London, UK for his special participation as Key Note Speaker titled "Ocular surface reconstruction: Current and future" which marked the special attraction at the conference.
The conference proceedings were carried out through various Scientific-sessions and plenary lectures, of which the following topics were highlighted as Symposium and Workshop:
DMEK: The state-of-the-art in endothelial keratoplasty– Samer Hamada, The Eye Clinic London, UK and Miguel Rechichi, Centro Polispecialistico Mediterraneo, Italy .
Conference Series LLC is privileged to felicitate Vision Science and Eye 2017 Organizing Committee, Chairs & Co-Chairs who supported for the success of this event. Conference Series LLC would like to thank every individual participant for the enormous exquisite response. This inspires us to continue organizing events and conferences for further research in the field of Vision Science and Ophthalmology.
With the valuable feedback received from the participants of Vision Science and Eye 2017, Conference Series LLC is glad to announce the commencement of "Global Meeting and Expo on Vision Science  during August 29-30, 2018 Zurich, Switzerland. We welcome all the eminent researchers, students and delegate participants to take part in this upcoming conference to witness invaluable scientific discussions and contribute to the future innovations in the field of Vision Science and Ophthalmology.