ABOUT CONFERENCE
Theme: Optimizing food and nutritional demand with the help of recent technologies
Food technology 2018 is hosted by EuroSciCon and it is focuses on the major issues of food scarcity and nutritional imbalance in people. This is of great concern as the survival of future generation is at stake. Food is essential to live and nutrients to stay healthy so we invite Researchers, Food Technologists, Nutritionists, Academicians, Industrialists and Dietitians to give the world a better solution to this problem. The conference will be a platform to globalize one research, to share scientific experiences, to gain knowledge on new technologies and regulations.  The conference is scheduled on May 14-16, 2018 in Rome, Italy. We invite sponsors and exhibitor to showcase your products to our participants and make it reach the public through them. We request you to make use of this opportunity to make the world a better place to live in.
What's New
Food technology 2018 includes international attendee workshops, lectures and symposia, including a designated registration area, a refreshment break and gala lunch. Food technologists and Nutritionists can join the EuroSciCon as an international member to receive discounts on registration. So come and join leading experts and allied professionals from May 14-16 2018 in Rome, Italy to keep up with the rapidly accelerating pace of change that is already having an impact on the field of food technology and nutrition.
About Rome
Rome is the capital city of Italy located in the central western position of Italian peninsula along the shores of the river Tiber. It is the fourth most populous city in the European Union. It is a famous tourist location and is the 13th most visited city in the world. Italy is known for its renowned cuisines. It gives us immense pleasure to organize an International Conference on Food technology in the land of cuisines. Italy's cuisines bought a new life to cooking with the introduction of potatoes, bell peppers, tomatoes and maize. They focused on the quality of ingredients rather than the processes. Cheese and wine are their major food ingredients. The famous "Expresso" coffee also has its roots in Italy. Everyone likes food but it is also necessary to understand how it reaches the hands of consumer from just being a raw material to a wonderful creation. Knowing the chemistry involved in it and the techniques industries make use for production of food is also important. The conference will provide a vast idea about production till packaging the food product. This valuable information will be shared by Nutritionist, Expertise in Food technology, Agriculturists, Research Scholars, Doctors, Industrialist, Chemists and Educators of the World.
SESSION AND TRACKS
SESSIONS AND TRACKS  
Food technology is a science that deals with the production of food. Food based research helps in ensuring the quality and safety of food products. Technologists work to improve manufacturing methods, preserve and store foods effectively and involve in new product development. Various quality analysis procedures are carried out to make food safe in the hands of consumers. It involves conversion of food into a more palatable form and makes it easier to digest. Food technology is a vast field that includes streams like agriculture, aquaculture, food processing, food engineering, food microbiology, bioprocess engineering, food chemistry, food safety, nutrition and diseases caused by food.
Track 1: Agriculture
Agriculture is the science of cultivating plants, crops and raising animals for food and other benefits to humans. It is most important occupation in many countries and is the source for various industries. Researchers are continuously involved in identifying new techniques in farming to increase the crop yield within a specific time. Since there is a decrease in land for cultivation, introduction of effective techniques is the need of the hour.
Track 2: Horticulture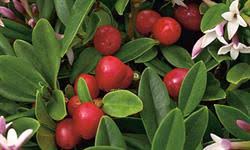 Horticulture is the exploration of developing plants. Horticultural experts direct research and get ready soil for the fruitful spread of plants. They apply their insight into plant science to an assortment of enterprises, for example, edit administration, cultivating, creation, advertising, research and scene outline. For instance, horticulturalists may tend to plants in nurseries and nurseries or work as scene architects, who design and look after patio nurseries, fairways and other plant locales. Horticulturalists who work in inquire about investigation plant development and grow new strategies for gathering.
Track 3: Livestock rearing
Livestock rearing is the raising of animals for sustenance and for other human employments. Livestock applies basically to cows or dairy bovines, chickens, goats, pigs, stallions and sheep. Today, even rabbits, honey bees are being raised as a major aspect of domesticated animals farming. Present-day animals cultivating is extremely very much planned – animals are given sustenance and shield and bred specifically
Track 4: Fish farming
Fish farming means, raising fish commercially in tanks, ponds or other enclosures for the purpose of producing food. Commercial fish farming has already established as a profitable business venture throughout the world. Fish is a great source of food and protein. The demand and price of fish and fish related products are also increasing rapidly, in accordance with rapid population growth. This is the main reason of increasing this business around the world. Almost all countries around the world are somehow suitable for fish farming business. But the countries with coastal areas are very suitable for this business. There are many areas, where fish farming business is the only way of livings for the people.
Track 5: Aquaculture
It is the art of rearing fishes, molluscs, crustaceans, aquatic plants and algae. It involves culture of both salt water and freshwater populations. These are cultivated as they are major source of food. This field has higher market value because of exports. Specific methods like aquaponics and integrated multi tropic aquaculture are being used in farming techniques.
Track 6: Food processing
Food processing is the conversion of the raw ingredients into a consumable product using physical, chemical and biological means to increase its flavor, shelf life and for better nutritive value. Many food based industries are involved in processing of the food.  Food processing includes mincing, macerating, liquefaction, pasteurization, pickling, canning and packaging. Processed foods are very common in these days and they are quite in higher demands.
Track 7: Food preservation
Food preservation is known as the science which deals with the process of prevention of decay or spoilage of food thus allowing it to be stored in a fit condition for future use. Preservation ensures that the quality, edibility and the nutritive value of the food remains intact. Preservation involves preventing the growth of bacteria, fungi and other microorganisms as well as retarding oxidation of fats to reduce rancidity. The process also ensures that there is no discoloration or aging. Preservation also involves sealing to prevent re-entry of microbes.
Track 8: Impact of processing on nutritional quality of foods
Nearly every food preparation process reduces the amount of nutrients in food. In particular, processes that expose foods to high levels of heat, light, and/or oxygen cause the greatest nutrient loss. Nutrients can also be washed out of foods by fluids that are introduced during a cooking process.
Track 9: Food engineering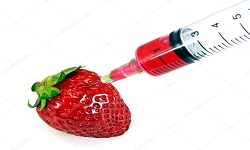 Food engineering is a multidisciplinary field that combines science, microbiology and engineering strategies. It aims in providing technical knowledge for cost effective production and commercialization techniques to industries. Energy conservation, waste management and minimizing environmental hazards are also a major concern in Food engineering.
Track 10: Food microbiology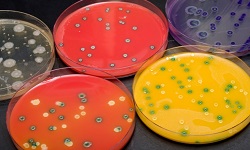 Microorganisms can be either harmful or useful in food processing techniques. Food microbiology is the science which includes the occurrence and significance of bacteria, fungi, protozoa and algae. Food processing involves the removal of pathogenic microorganisms from the food and also the use of microbes in fermentation for converting food to other form. Engineering microbes for secreting important enzymes in food processing is also being carried out in research areas.
Track 11: Foodborne diseases and treatment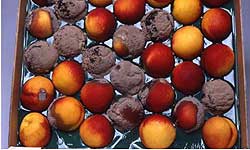 A disease caused by consuming contaminated food or drink. Myriad microbes and toxic substances can contaminate foods. There are more than 250 known foodborne diseases. The majority is infections are caused by bacteria, viruses, and parasites. Other foodborne diseases are essentially poisonings caused by toxins, chemicals contaminating the food. All foodborne microbes and toxins enter the body through the gastrointestinal tract and often cause the first symptoms there.
Track 12: Engineered microbes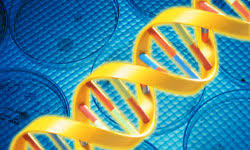 The application of modern biotechnology to food production presents new opportunities and challenges for human health and development. Recombinant gene technology, the most well-known modern biotechnology, enables plants, animals and microorganisms to be genetically modified (GM) with novel traits beyond what is possible through traditional breeding and selection technologies.
Track 13: Bioprocess Engineering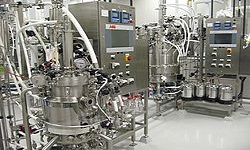 Bioprocess engineering also, biochemical engineering deals with the design and development of equipment used in industries for various food processing techniques. It is a conglomerate of biology, mathematics and industrial design.  It aims in obtaining high yield of end products with better quality.
Track 14: Food chemistry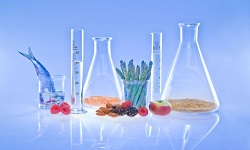 Food chemistry is the study of chemical process and interaction between the biological and non-biological components present in the food.  It is similar to biochemistry that involves carbohydrates, lipids, proteins, water, vitamins, minerals, enzymes, food additives and flavor. It encompasses how food changes during processing techniques and the ways to prevent it from happening.
Track 15: Food synergy
There is evidence that certain components in the foods and beverages we consume like minerals, vitamins and phytochemicals, fiber, and fats interact with each other to give our bodies extra disease protection and a higher level of health. This new nutritional concept is called food synergy. It general it is the interaction of food with body.
Track 16: Food additives  
A food additive is any substance added to food. Legally, the term refers to "any substance the intended use of which results or may reasonably be expected to result directly or indirectly in its becoming a component or otherwise affecting the characteristics of any food." This definition includes any substance used in the production, processing, treatment, packaging, transportation or storage of food. Flavor enhancers are used in savory foods to enhance the existing flavor in the food. Food flavor enhancers are commercially produced in the form of instant soups, frozen dinners and snack foods etc. Flavor Enhancers modify flavors in the food without contributing to any significant flavor of their own. Controlled quantities of these are safe but if ingested in large quantities, they may lead to high blood pressure or some allergies.
Track 17: Enzymology
Enzymes are crucial to your health as they enable your body to break down food components into usable nutrients. Your intestines and pancreas produce a wide variety of enzymes, and certain foods contain these beneficial constituents or contain bacteria that produce them. Certain foods are high in enzymes, too, though they're broken down during digestion. While certain cultures eat high-enzyme foods for the perceived benefit of boosting digestion, there's not much evidence to show that enzymes help. Several high-enzyme foods offer other benefits, though, so they're still worthwhile additions to your diet. Enzymes are also being used in food processing.
Track 18: Nutrition
It is a science that deals with the process of providing nutrients required by the body for growth and survival. These nutrients can be obtained through food. Our body is also capable of synthesizing some of the nutrients while the others have to be consumed through food. A food should be rich in nutrients in order to meet the requirements of the body. Less nutrition in the body leads to various diseases and hence affects the metabolism of the body.
Track 19: Nutraceuticals
Nutraceuticals is a broad umbrella term that is used to describe any product derived from food sources with extra health benefits in addition to the basic nutritional value found in foods. They can be considered non-specific biological therapies used to promote general well-being, control symptoms and prevent malignant processes. Most often they are grouped in the following categories as dietary supplements, functional food, medicinal food and farmaceuticals.
Track 20: Nutrition Therapy
Nutritional Therapy is the application of nutrition science in the promotion of health, peak performance and individual care. Registered Nutritional Therapists use a wide range of tools to assess and identify potential nutritional imbalances and understand how these may contribute to an individual's symptoms and health concerns. This approach allows them to work with individuals to address nutritional balance and help support the body towards maintaining health. Nutritional Therapy is recognized as a complementary medicine and is relevant for individuals with chronic conditions, as well as those looking for support to enhance their health and wellbeing.
Track 21: Food and human health
Over consumption or low intake of food can lead to imbalance in the body which will result in serious ailments. Apart from food borne microbes, diseases can also occur because of human lifestyle. Eating food without nutritive values is a junk to our body.
Track 22: Dietetics
Dietetics is the practice of integrating biochemical, physiological, social, and managerial concepts into the science of nutrition to achieve a healthy lifestyle. A degree in dietetics offers challenging and rewarding employment opportunities working in hospitals, long-term care facilities, public health agencies, food industry, research labs and more. Whether administering medical nutrition therapy in a health-care setting or directing food service operations, registered dietitians work toward the prevention and treatment of disease.
Track 23: Veterinary Science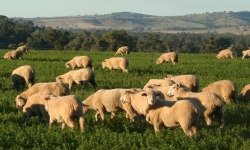 Veterinary science encompasses the diagnosis, treatment, and prevention of disease in animals, originally and especially farm and domestic animals. It is of high importance as animals are also a source of food and hence it should be consumed with safety. Humans are easily prone to diseases from animals upon being consumed which can be fatal in various cases.
Track 24: Food safety and Hygiene
Food safety describes the handling, preparation and storage of food preventing it from foodborne diseases. Food safety also includes the quality of the food being produced. Quality standards need to be achieved to make it a better product. It includes a number of routines that should be followed to avoid health hazards.  It protects the consumers from various ill effects.
Track 25: Food packaging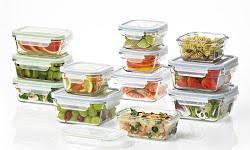 Packaging has been defined in many ways. Packaging is the art, science and technology of preparing products for market. It is also can be defined as a product made from any material such as paper, glass, plastic, aluminum and wood that is used for the containment, protection, handling, delivery and presentation of goods from raw to processed goods. Packaging ensures safe delivery of the product to the ultimate consumer in good condition at minimal overall cost. It is a system capable of containing the goods that it remains safe and efficacious within its shelf life.
Track 26: Food quality standards
Food quality is an important food manufacturing requirement, because food consumers are susceptible to any form of contamination that may occur during the manufacturing process. Many consumers also rely on manufacturing and processing standards, particularly to know what ingredients are present, due to dietary, nutritional requirements or medical conditions. Besides ingredient quality, there are also sanitation requirements. It is important to ensure that the food processing environment is as clean as possible in order to produce the safest possible food for the consumer.
Track 27: Food waste management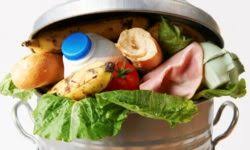 Food waste is the food that is discarded or left uneaten. In any case, correct definitions are threatening, consistently described on a situational commence. Proficient bodies, including overall affiliations, state governments and secretariats may use their own specific definitions. It is difficult to treat or reuse since it contains irregular measures of sodium salt and clamminess, and is mixed with other waste in the midst of amassing. It is very important situation to reduce the food wastage and make it available to the unavailable before spoilage. Hence food recycling is essential to resolve  this issue.