ABOUT CONFERENCE
In the area of Dentistry, EuroSciCon Ltd takes immense delight & feels honored in inviting the participants across the globe to attend the Dental & Dental Hygiene 2018 conference which is held during  March 26-27, 2018 Edinburgh, Scotland. The main theme of our conference is " Dental & Dental Hygiene: Approach towards excellence in Dentistry " with an objective to inspire young minds and their research abilities by providing an opportunity to meet the professionals in the field of Dentistry. Dental Conference 2018 is invented to explore various applications in dentistry. Dental Hygiene is the area of dentistry of keeping the mouth, teeth, and gums refresh and healthy to prevent disease.
What's New?
Dentistry Conference 2018 includes international attendee workshops, lectures, and symposia, including a designated registration area, a refreshment break, and gala lunch.  Dentists can join the EuroSciCon as an international member to receive discounts on registration. So come and join leading experts and allied professionals from March 26-27, 2018 in Edinburgh, Scotland to keep up with the rapidly accelerating pace of change that is already having an impact on the field of Dental Care & Advanced Dentistry, and will continue to in the future.
Why Edinburgh, Scotland?
Edinburgh is the capital city of Scotland and one of its 32 local government council areas. It is located in Lothian on the Firth of Forth's southern shore. Recognised as the capital of Scotland since at least the 15th century, Edinburgh is home to the Scottish Parliament and the seat of the monarchy in Scotland. The city has long been a Centre of education, particularly in the fields of medicine, Scots law, literature, the sciences, and engineering. It is the largest financial Centre in the UK after London. The city's historical and cultural attractions have made it the United Kingdom's second most popular tourist destination after London, attracting over one million overseas visitors each year.
The Scottish Dental Practice-Based Research Network (SDPBRN) is a network of dentists in GDS, Community, and Hospital Services, Dental Public Health, dental educators, DCPs, Vocational Training trainers and trainees, policymakers and researchers interested in conducting research to inform and encourage evidence-based dental primary care practice.
SESSIONS & TRACKS
Dental Hygiene:
Dental Hygiene is a method of caring the mouth and teeth clean to prevent dental problems, most commonly, gingivitis, dental cavities, bad breath and periodontal (gum) diseases. Teeth cleaning mean the removal of dental plaque and tartar from teeth to prevent cavities, gum disease, gingivitis and tooth decay. Tooth decay is the most common global disease. Vincent infection- a terrible disease of the mouth characterized by gray ulceration of the mucous membrane, bleeding of gums, foul odor to the breath etc.
Vincent infection
Gerodontics
Caries: Future diagnostic tools and prevention
Nutrition and oral health
Photodynamic Therapy in Dentistry
Erosions/ Attrition/ Abrasion
Sensitivity
Cavities
Dental and Oral Health:
Oral health touches every aspect of our lives but is often taken for granted. Oral health Meeting and Dentists Meeting provide the platform to interact the Oral Practitioners. It is a state of being free from the mouth and facial pain, oral and throat cancer, oral infection and sores, periodontal (gum) disease, tooth loss,  tooth decay, and other diseases and disorders that limit an individual's capacity in biting, chewing, smiling, speaking, and psychosocial comfort.
Fluorides for dentistry
Effects of dental filling
Dental indices
Developmental defects of enamel in primary teeth
Occupational hazards in dentistry
Dental and periodontal infections
Genetic derangements
Drug-related dental destruction
Current Concepts in Oral Health: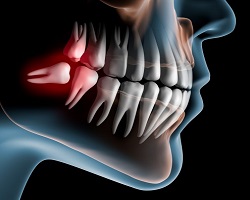 Dentistry continues to change, especially because of the advances in clinical dentistry, materials, and technology. These changes offer opportunities for both patients and dental practices alike. Dental practices need to constantly look at the feasible options. Dentists can now offer patients advanced choices like Laser dentistry, Esthetic dentistry, Digital dentistry and Implant dentistry. Now patients can benefit from the advances in Clinical dentistry and dental practices can benefit from the opportunity to move their business in a forward direction.
Current Concepts in Dental and Oral Health
Advances in Clinical Dentistry and Dental Practices
Protein-mediated enamel mineralization
Cardiovascular disease and dentistry
Diabetes complications
Periodontal disease
Dental caries
Glycemic control
Digital Dentistry and Imaging:
Digital dentistry might be characterized by an inclusive extension of any dental innovation or appliance that centralize advanced or PC controlled parts as opposed to that of mechanical or electrical alone. This wide definition can extend from the most regularly considered regions of advanced dentistry — CAD/CAM (PC helped outline/PC supported assembling) — to those that may not be perceived, for example, PC controlled conveyance of nitrous oxide.
CAD/CAM and intraoral imaging
Computer-aided implant dentistry
Digital radiography
Dental Photography — extraoral and intraoral
Dental cone beam computed tomography (CT)
Cone Beam imaging
3D X-ray
Pediatric Dentistry:
Pediatric dentistry is the branch of dentistry dealing with children health from birth through juvenility. They have the experience and qualifications to care for a child's teeth, mouth, and gums around the various stages of childhood. Pediatric dentists provide extensive oral health care that includes the Infant oral health exams, Pediatric Endodontics, Dental caries and Pediatric oral health research.
Pediatric oral health research
Infant oral health
Pediatric Endodontics
Endodontics: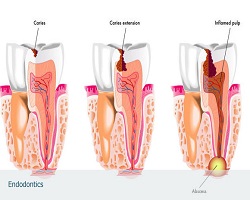 Endodontics is the dental specialty concerned with the study and treatment of the dental pulp. Endodontics encircles the study and practice of the basic and clinical sciences of the biology of the normal dental pulp and the etiology, diagnosis, prevention, and treatment of diseases and injuries of the dental pulp along likewise correlated periradicular conditions. Endodontics has evolved excessively in the past decade and its applications have immensely improved the quality of dental treatment.
Regenerative Endodontics
Asepsis in Endodontics
Diagnostic Procedures
Pathologies of Pulp and Periapex
Nickel-Titanium Rotary Endodontics
Access Cavity Preparation
Root Canal Therapy in Atypical Teeth
Cleaning and Shaping of Root Canal System
Wave-one in Endodontics
Lasers in Endodontics-Application of Diodes
Pathologies of Pulp and Periapex
Cleaning and Shaping of Root Canal System
Oral Pathology: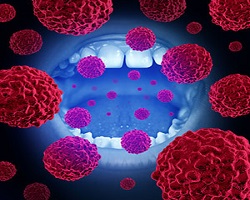 Oral and Maxillofacial 
Pathology
 (also termed oral pathology) refers to the diseases of the mouth, jaws, and structures like salivary glands, temporomandibular joints, and facial muscles. The mouth is an important organ with many different functions. It is also prone to a variety of medical and dental disorders.
Target treatments to curb oral diseases
Study of Oral Diseases
Multi-factorial nature of disease
Epidemic, Endemic, Pandemic
Incidence, Prevalence, Surveillance
Pathologies of tooth structures
Oral Cancer: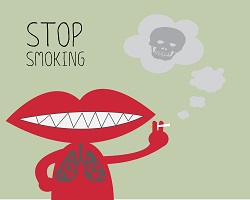 Oral cancer, also known as mouth cancer, is a type of head and neck cancer and is any cancerous tissue growth located in the oral cavity. The term oral cancer includes cancers of the mouth cancer and the pharynx. Several types of tissue make up the mouth and oropharynx. Each tissue consists of several types of cells. Cancer can develop from any of these cell types. It is important to know what kind of cancer and how it is treated. More than 9 out of 10 mouth and oropharyngeal cancers are squamous cell carcinoma.  Diet low in vitamin A has been linked to oral cancer, in some studies, Iron deficiency associated with Plummer-Vinson syndrome causes an elevated risk for squamous cell carcinoma of the esophagus, oropharynx, and posterior mouth. Most cases of mouth cancer are linked to tobacco and alcohol. Cigarette, cigar and pipe smoking are the main forms of tobacco use in many parts of the world.
Molecular Pathogenesis of Oral cancer
Diagnosis and Management
Tobacco and oral diseases
Prevention of oral cancer
Targeted Therapy
Oral and Maxillofacial Surgery:
OMF surgery is unique in requiring a dual qualification in medicine and dentistry, and is often seen as the bridge between medicine and dentistry, treating conditions that require expertise from both backgrounds such as head and neck cancers, salivary gland diseases, facial disproportion, facial pain, temporomandibular joint disorders, impacted teeth, cysts and tumours of the jaws as well as numerous problems affecting the oral mucosa such as mouth ulcers and infections. Oral and Maxillofacial surgery (OMS or OMFS) specializes in treating many diseases, injuries and defects in the head, neck, face, jaws and the hard and soft tissues of the Oral (mouth) and Maxillofacial (jaws and face) region. It is an internationally recognized surgical specialty. In some countries around the world, including the United States, Canada, Asia-pacific region, Australia, and Israel, it is a recognized specialty of dentistry; in others, such as the UK and most of Europe, it is recognized as both a specialty of medicine and dentistry and a dual degree in medicine and dentistry is compulsory.
Dental Anesthesiology
Diagnosis of dentofacial deformities
Pediatric craniofacial surgery
Cleft surgery
Antibiotic prophylaxis implant failure
Early dental implant failure
Orthodontics:
Orthodontia, also known as orthodontics and dentofacial orthopedics, is a specialty field of dentistry. Orthodontics is the branch of dentistry that corrects teeth and jaws that are positioned improperly. Crooked teeth and teeth that do not fit together correctly are harder to keep clean, are at risk of being lost early due to tooth decay and periodontal disease, and cause extra stress on the chewing muscles that can lead to headaches, TMJ syndrome, and neck, shoulder and back pain. Teeth that are crooked or not in the right place can also detract from one's appearance. The benefits of orthodontic treatment include a healthier mouth, a more pleasing appearance, and teeth that are more likely to last a lifetime.
Recent Advances in Orthodontics
Implants in Orthodontics
Genetics in Orthodontics
Preventive Orthodontics
Orthodontic Treatment Planning
Cosmetic Dentistry:
Cosmetic dentistry states to any dental work that improves the appearance of a person's teeth, gums. It mainly focuses on enhancement dental aesthetics in color, position, shape, size, alignment and overall smile appearance. It involves addition of a dental material to teeth or gums, removal of tooth structure or gums, straightening of teeth accompanied by an improvement in the appearance of the face. Cosmetic dentistry is generally used to refer to any dental work that improves the appearance (though not necessarily the functionality) of teeth, gums and/or bites. It primarily focuses on improvement dental aesthetics in color, position, shape, size, alignment and overall smile appearance.
Teeth whitening
Full mouth reconstruction
Fillings
Dentures
Advanced Dentistry:
Pediatric oral health care
Geriatric Dentistry
Recent advances in dental and craniofacial biology
Global Perspectives in oral health care
Restorative dentistry
Probiotics for Oral Health:
Probiotics can be defined as living microbes, or as food ingredients containing living microbes, that beneficially influence the health of the host when used in adequate numbers. Probiotics for oral health are not that prolific. The term oral probiotics seem innocuous enough. The term may be a little misleading because all probiotics are taken by mouth; they're very rarely administered via injection, enema, or colonics. Probiotics almost all function in the gut, though. The oral probiotics of this article refer to those bacteria that are intended to work in the mouth to alter the oral biofilm to be more healthful.
Dental Related Diseases