About Conference
ME Conferences merrily welcomes you to attend" International conference on Pharmacology and Toxicology" during October 18-19, 2018, at Dubai, UAE with a theme of Broaden the possibilities of pharmacology and toxicology. ME conferences is an Open Access Initiative is committed to make genuine and reliable contributions to the scientific community.
On behalf of organizing committee, we take this opportunity in extending a warm and cordial welcome to you to be a part of the Pharmacology and Toxicology. World Pharmacology 2018 conference is scheduled during October 18-19, 2018, at Dubai, UAE. This conference aim is to gather the most elegant societies and industries along with the renowned and honourable persons from top universities across the globe. The World Pharmacology 2018 organizing committee is confident that participants will get benefits from this high value scientific program. We welcome all the researchers/ academicians join us at Dubai, UAE.
Pharmacology is integrative of fields like biochemistry, toxicology, genetic engineering, molecular engineering and its advancement using nanotechnology. Pharma includes health care contribution to drug development and discussed about research and innovative works in the pharmacy field. During this conference, the international symposiums, B2B meetings, international workshops will also be organized to discuss the specific topics in the field of pharmacology and toxicology. The conference also welcomes International exhibitions form corporate sectors to showcase the recent advancements in the tools and techniques. In all its ways World Pharmacology 2018 creates an opportunity to make partnership deals which will turn into a cent per cent success meet.
Scientific Sessions/Tracks
Food and nutritional toxicology  is about the toxicants in food items which can be natural or environmental ones and chemicals toxicants which is incorporated by preservatives and addictive's in the food that react throughout the storage time which leads to toxicants formation. These noxious materials in food could have adverse effects to consumers. These topics conjointly deals with the nutritionary handiness in food that is important for human and conjointly effects of excess nutrients on food or generally lack of nutrition because of growth of contaminants by intense the food nutrients  in food. Here we can discuss about our body immune response towards chemical and nutritional toxicants in the food. The topic tells about the impact on human health by food containing environmental or natural contaminants, food additives, and also the migration of chemicals from canned materials.
Immune pharmacology and toxicology deals with response of immune system towards the drug consumed for the disease state and as well as the reaction of toxic materials with immune complex. . This mainly talks about the immunity of individuals towards the drug and toxic substance. Here immune toxicity is induced by xenobiotic and drugs and immune competent cells reaction towards biologics and for different dosage of drugs (posology). Novel technology is there for immunopharmacological drug development. By combining the pharmaceutical knowledge and disease state immune therapy is done.
Pharmacokinetics is about what a body does to a drug. Here the mechanism of action of drug inside the body is studied. the adsorption of drug in the body mainly at the targeted region , distribution to the targeted area(bioavailability),metabolism i.e. drug biotransformation and enzyme inhibition & induction and excretion of drug mainly about rate and routes through which they are excreted. Pharmacodynamics is about what the drug does to the body. The relationship between posology and chemical or therapeutic effect, also with the parasites and microorganisms.
Pharmacotherapeutics is dealing with prevention of disease condition and cure of it. The combination of pharmaceutical information and knowledge about disease plays major role in pharmacotherapy. Toxicity refers to poison or harmful materials whereas in drug toxicity the amount of drug concentration got accumulated in body and which leads to adverse effects. The therapies are carried out using application recombinant DNA (rDNA) technology and focussing on gene expression of affected or diseased ones through gene knock-out or by altering and supressing the genes function (Gene therapy). Advancement has been done by nanotechnology for targeting the affected organs. There are also various factors i.e. physiochemical factors that are affecting .the drug toxicity occurs due to drug-drug interaction or pathway of pharmaceutical drug is altered.
Drugs are mainly formed by knowing active pharmaceutical ingredients (API) from traditional remedies or by serendipitous discovery.  But now we know diseases are controlled at molecular and physiological level. Also shape of a molecule at atomic level is well understood. Information of Human Genome is mainly studied during the drug development. Drug discovering methods include molecular manipulation and designing and also by knowing the drug metabolism. Here target selection, identification and validation is mainly done for drug discovery. The methods include target selection-lead discovery-medical chemistry-Invito studies –Invivo studies-clinical trials. Drug response will change its effect on individual caused by different levels of exposure former means dosage or amount of dose administered to a person, whereas the latter means the time-dependent concentration or concentration-derived parameters such as Area Under the Concentration curve and maximum level of concentration  of the drug after its administration.
The psychopharmacology is the scientific study of the effects of medications on mood, sensation, thinking and behaviour .the term is very wide due to various types of psychoactive properties mainly focusing on the chemical interaction with the brain. This deals with chemical signalling, psychopharmacological substance as the major part. Pharmacoepidemiology is about the drug efficacy, toxicity and patterns of use in large populations. Pharmacoepidemiology collects several disciplines like biostatistics, epidemiology, medicine and pharmacology
Pharmacogenetics is the study of genetic variation in different metabolic pathways of drugs it results in affecting ones response to drug in both terms i.e. therapeutic and adverse effects .this also deals with drug response and mechanism of action based on gene, gene function, gene expression and product. Pharmacogenomics is about optimising drug therapy based on genotype of patients .this varies from pharmacological drug treatment i.e. "one-dose-fits-all" .better treatment can be provided when pharmacogenomics is studied by genotyping or exome or by genome sequencing.
The main difference paediatric and geriatrics is age-related difference and changes in physiochemical factors based on age group and body conditions. Therefore the anatomical, physiological and biochemical changes occurring throughout varies age groups are studies  because these affect the pharmacokinetic and pharmacodynamics effect which further influence the bioavailability if drugs and bio disposition of then in the body . The major differences using drugs is about routes of administration of drugs and the permeability of drug through various membrane and drug biotransformation capability and the way that are excreted is known. The changes in chromosomal and gene levels are mainly studied for better therapy.
Novel drug delivery system gives opportunities for scientists to overcome the challenges associated with therapies such as antihypertensive drug therapy .the major drawbacks in drugs are there short half-life, undesirable side-effects and low bioavailability and permeability. The drawbacks can be overcome by altering the kinetics of drugs which leads to sustainable release of drugs inside the organism these can be further advanced by using nanoparticles, liposomes, micro emulsions and encapsulate .The NDDS provides effective treatment.
The gene expression has become foundation of toxicogenomics & molecular toxicology. The expression levels of a gene are important in understanding the outcome of toxicity as the inducible expression. The complexity and fluidity of gene and genome structure and their regulation is an integral part in the theory and practice of molecular toxicology and toxicogenomics. The mechanisms responsible for genetic and molecular toxicology are cellular damage, aberrant repair and also gene-environmental interactions i.e. the relationship between genetics, epigenetics and environmental exposure. Cell biology, cell regulation and signalling mechanism are studied in detail for drug development.
The neuropharmacology is about effect of drugs towards the neurons and the mechanism and behavioural change. Here the exogenous and endogenous chemical agents on neurobiology should been known these includes two branches behavioural and molecular pharmacology. The cardiovascular pharmacology focus on heart disease and acute & chronic heart failure and for cardiac arrhythmia. The regenerative medicine therapies for cardiovascular treatment and novel biomarker strategies for cardiovascular disease are known to implement targeted drug therapyusing the gene sequence alteration i.e. by using gene therapy concepts.
The pharmacotoxicology mainly deals with prevention and control of pharmaceutically induced adverse health effects .The pharmacotoxicology is separated into two categories that is: pharmacokinetics and pharmacodynamics .The pharmaceutical products show toxicity during conditions like drug-drug interactions, bio activation of drugs and due to immune system response to the pharmaceutical product. Sometimes the drugs are toxic due to interaction with alternative targets. This mainly deals with toxic exposure to pharmaceutical drugs and agents in health care field.
Drug interaction can be defined as pharmacological activity of one drug is altered by the use of another drug or due to presence of some other substance .There are main physiochemical factors that affect the drug interactions. The mechanism of interaction is further classified as pharmacokinetic and pharmacodynamics. The interaction occurs during adsorption, metabolism, distribution and also during excretion of drugs. The consequence of interaction maybe acute and also chronic ones .the influence of drug during smoking, consumption of alcohol and also food particles influence .The major drug-drug interaction leads to toxic effects.
Pharmacovigilance is otherwise known as Drug Safety and it deals with the effects of drugs which have been licensed for use, mainly for to identify and evaluate the adverse reaction. The pharmacovigilance aims to improve the public health and safety in relation to the use of medicines. The process is detecting and reporting an Adverse Drug Reaction (ADR) data collection and capture-data storage and maintenance –data selection, retrieval& manipulation. Then regulation action on the basis of ADR report is done .The role of WHO in International Drug Monitoring & Pharmacovigilance programme of India (PvPI) are known.
The recent advancement in pharmacology is mainly done in cancer and spinal cord therapy where microencapsulation researches have been carried out to specifically target the cancer cells without affecting any healthy cells around and spinal cord injuries rate has been increases all over the world so application of nanotechnology in spinal cord therapy has been done. Development of Novel techniques for developing Active Pharmaceutical Ingredients (API). Replacement of chemotherapies using biotherapeuties to cut off the adverse effects of chemical agent. Neuro- surgical and modulation therapies for efficient treatment of neurons using electrical signals.
Market Analysis
Importance & Scope:
"World Pharmacology 2018" is a perfect platform to present and discuss current perspectives in pharmacology and toxicology. Pharmacology is the field of science where action of drug is studied which provides both biochemical and physiological effects in living bodies. It is the foundation research analyst to in drug development by reducing or avoiding its toxic effects. Therefore it leads to the path of producing biotherapeuties which has minimum or no adverse effect to living bodies. The toxicology being the integrative part of pharmacological science which leads to path of discovery drugs without any lethal effects on living beings.  Hence it will be a platform for researchers, scientists, professional involved with drug development.
Market Analysis of Pharmacology and Related Research
CRO market to reach $45.2bn by 2022
International HealthCare (IHC) is a contract research organization (CRO) and the product development company which provides clinical trials and regulatory services to the pharmaceutical, biotechnology, and medical device industries worldwide
Moreover, owing to the increasing incidence rates of chronic diseases such as cancer, Alzheimer's and other infectious diseases in children. The government funding has been increased as well as the funding organization rate is increased for drug development as, which has led to increasing R&D activities.
Why DUBAI?
Dubai has grown as a city and global business centre of the Middle East. It is also an important transportation centre for passengers and goods. In the 1960s, Dubai's economy was based on trade revenues and, to a lesser extent, on oil exploration concessions, but oil was not discovered until 1966. Oil revenues began to flow in 1969. Dubai's oil revenues accelerated early development city, but its reserves are limited and production levels are low: today, less than 5% of the emirate's revenues come from oil. The emirate's Western-style business model is the engine of its economy, with revenues coming mainly from tourism, aviation, real estate and financial services. Dubai has recently attracted worldwide attention through many major innovative construction projects and sporting events. The city has become iconic for its skyscrapers and high-rise buildings, especially the world's tallest building, the Burj Khalifa.
Dubai provides a world class education and also huge job opportunities. The best-known universities in Dubai are the American University of Dubai, Al Ghurair University, Dubai American University, Wollongong University in Dubai and the British University of Dubai, which offer courses in Business Administration, engineering, architecture and interior Design.
The American University of Dubai is one of six Emirati universities listed in QS World University Rankings 2014/2015. In 2013, the Synergy University Dubai campus opened its campus at Jumeirah Lakes Towers, being a first university in Dubai located outside the educational zones. Attending and contributing to the summit will definitely enhance your cultural and scientific experience and open further opportunities for you and your career.
Why to attend?
A World Pharmacology 2018 is an opportunity to meet others within speciality to network and to learn the latest clinical information. It is an opportunity no doctors should overlook. World Pharmacology 2018 allows researchers and academicians of all levels of experience to participate in an area of career and education growth that is not easily found within the structure of the workplace. Join your peers around the world focused on learning about Pharmacology, toxicology and related advances, which is your single best opportunity to reach the largest assemblage of participants from the Pharmacology and toxicology community, conduct demonstrations, distribute information, meet with current and potential professionals, make a splash with a new research works, and receive name and recognition at this 2-day event. World-renowned speakers, the most recent research, advances, and the newest updates in Pharmacology are hallmarks of this conference.
Global Universities for Pharmacology and Toxicology 
Harvard University
United States Cambridge, MA
University of North Carolina
United States Chapel Hill
University of California–San Francisco
University of Washington United States Seattle
University of California–San Diego
United States La Jolla
University of Copenhagen
University College London
Karolinska Institute
Utrecht University
University of Michigan–Ann Arbor
University of Toronto
Canada Toronto, Ontario
Duke University
United States Durham
Johns Hopkins University
United States Baltimore
Pharmaceutical Companies in Dubai, UAE
Pharma Service Company
Modern Pharmaceutical Company
Life Pharma
Dayarn Pharma
Gulfdrug
Hoffman La Roche
Spimaco Addwaeih
Bayer Middle East
Shalina Health Care
Global Pharma
Clinart MENA
Pharmatrade L.L.C
Target Audience
Professors
Doctors
Physicians
Business Analyst
Data Analyst
Researchers
Pharmacists
Directors of Association and Societies
Public Health Professionals
Health Economists
Medical Lab Technicians
Community Health Workers
Genetic Professionals
Forensic Professionals
Toxicology Professionals
Pathology Professionals
Clinical Laboratories and Technicians
Supply Chain companies
Manufacturing Companies
Training Institutes
Business Entrepreneurs
Bio instruments Professionals
Bio-informatics Professionals
Software development companies
Research Institutes and members
Students carrying out laboratory and field studies
Pharmaceutical Industrial Giants
Toxicology Societies and the people Associated
Noble laureates in Health Care and Medicine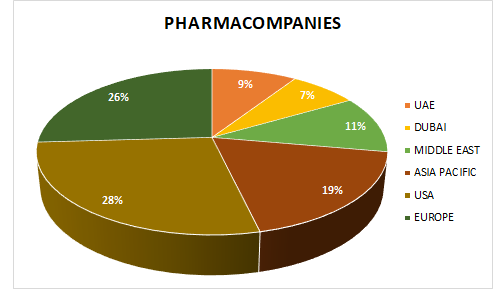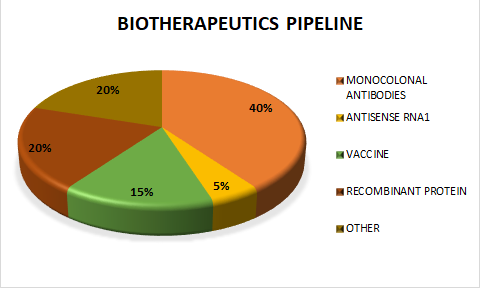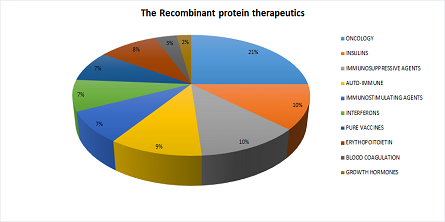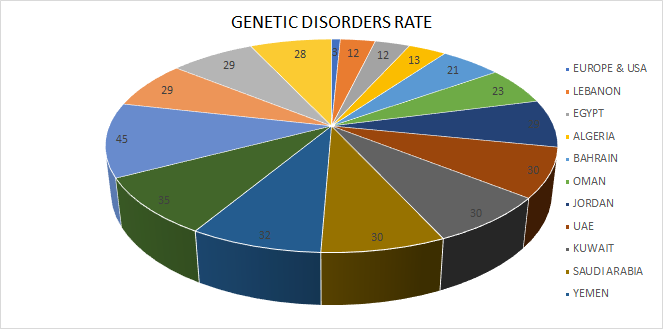 Major Societies of Pharmacology around the globe
American Academy of Veterinary Pharmacology and Therapeutics |  American Board of Clinical Pharmacology|  Danish Society for Clinical Pharmacology |American College of Clinical Pharmacology       |  American Society for Pharmacology and Experimental Therapeutics     |  Belgian Society of Fundamental and Clinical Physiology and Pharmacology|  Canadian Society of Pharmacology and Therapeutics|  Chinese Pharmacological Society|  Egyptian Society of Pharmacology and Experimental Therapeutics|  European Behavioural Pharmacology Society|   German Society for Clinical Pharmacology and Therapy|  Indonesia Veterinary Pharmacy and Pharmacology Association|   Japanese Society of Clinical Pharmacology and Therapeutics|   Serbian Medical Association, Section of Clinical Pharmacology
Top Societies in Middle East and Asia-Pacific
Filipino Nurses Association in Emirates  |    Emirates Nursing Associations (ENA)  |     Florence Nightingale Foundation  |    Dubai Health Care City  | Emirates Medical Associations  | Emirates Hospital Clinics |   Anglo Arabian Health Care |   Gulf Health Care Internationals|    Anglo Arabian Health Care  |   Arabian Health Care|    World Medical Association, France
Associations in USA
American Hospital Association | American Public Health Association |  Catholic Health Association of the United States | National Rural Health Association  |  American Health Care Association  |American School Health Association  |American Nurses Association
Association & Societies related to pharmacology in Europe
European Medical Associations |  European Association of Nuclear Medicine |  European Federation of Internal Medicine | European Society for Clinical Nutrition and Metabolism
Past Conference Report
Pharma Analysis 2017 Report
Conference Series LLC organized 9th Annual Pharmaceutical Chemical Analysis Congress October 02-03, 2017 in Vienna, Austria that got brilliant response. Eminent Scientists, researchers, business professionals and scholar students were participated during this prestigious conference. With the support and steerage of Organizing Committee Members, Editorial Board Members and amaze displays of all participants this outstanding summit became additional spectacular. The theme of the conference "Innovations in Pharmaceutical Chemical Analysis and Quality" was dilated across the world by speeches from the participants and with boost of media partners and collaborators.
The conference was marked with the presence of far-famed scientists, proficient researchers, students and delegates representing from different countries ultimately driving the event into the trail of success.
Pharma Analysis 2017 Organizing Committee would like to thank the Moderator of the conference Dr Nahed El-Najjar , University Hospital Regensburg , Germany, chair and co-chair of the conference and all other attendees who contributed a lot for the smooth functioning of the event.
Conference Series LLC would like to convey a great appreciation to following honourable guests and Keynote speakers
·         Roger M Leblanc, University of Miami, USA
·         Luba Tchertanov, CNRS, France
·         Miroslav Ryska, Quinta-Analytica, Czech Republic
·         Salah M Blaih, Kent State University, USA
·         Nahed El-Najjar, University Hospital Regensburg, Germany
·         M Sharaf El-Din, University of Mansoura, Egypt
·         Rucha Majmundar Mehta, R Q Consultants, India
Conference Series LLC has taken the privilege of felicitating Pharma Analysis 2017 Organizing Committee, Editorial Board Members, Honourable guests and Keynote Speakers who supported for the success of this event. With property excitement for grand success of this outstanding conference it's glad to announce next meeting International Conference on Pharmacology and Toxicology to be control throughout October18-19, 2018 Dubai, UAE with the theme "Broaden the possibilities of Pharmacology and Toxicology".
"International Conference on Pharmacology and Toxicology" October18-19, 2018 Dubai, UAE.
For more details visit:
International Conference on Pharmacology and Toxicology – World Pharmacology 2018
For more information please visit: https://pharmacodynamics.conferenceseries.com/